En primeur and wine futures for beginners: fine wine investment guide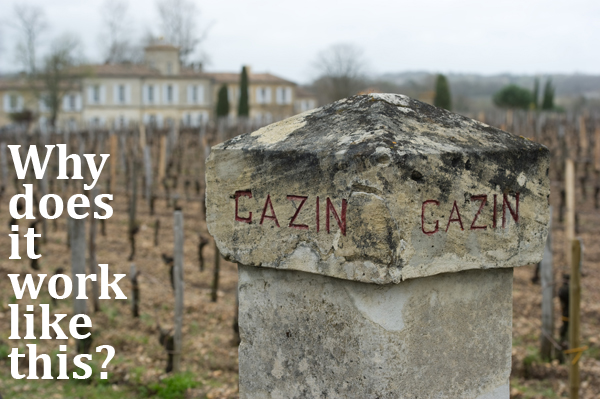 Mainly because it always has. Moreover, by selling to negociants, the chateaux effectively spread the risk of bad vintages, which they might otherwise be unable to sell. En primeur sales also provide the chateaux with a ready source of cash, which they would otherwise not recoup until the wine was bottled and sold.

As the system stands, the negociants are more or less obliged to buy whatever the chateaux sell. If the negociants don't buy what they are offered (in a bad year), they risk forfeiting their allocation for next year (which may be a great year). However, the system only works effectively in periods where strong world demand for the great wines of Bordeaux outstrips supply, as is currently the case.