En primeur and wine futures for beginners: fine wine investment guide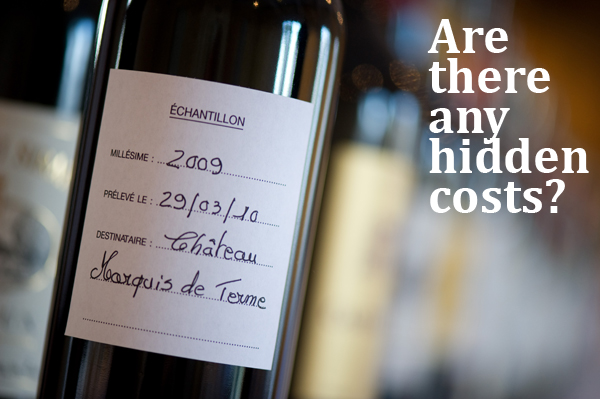 Read the small print and work out what the final purchase cost will be
as there are significant add-on costs. For instance, if you are buying
straight from the producer ('ex-cellar'), you will have to pay VAT (in
the UK), duty, transport and insurance. An in-bond price means you won't
have to pay VAT, but the other charges must be paid for before you can
take delivery.

You should also take into account the annual storage
costs if you plan to keep your wine in professional or merchants'
cellars. Similarly, you may want to keep the wines in bond while they
mature. This can be a good option if you want to re-export them.
However, make sure that the wines are properly identified.