Dom Perignon 2004 Champagne and food pairing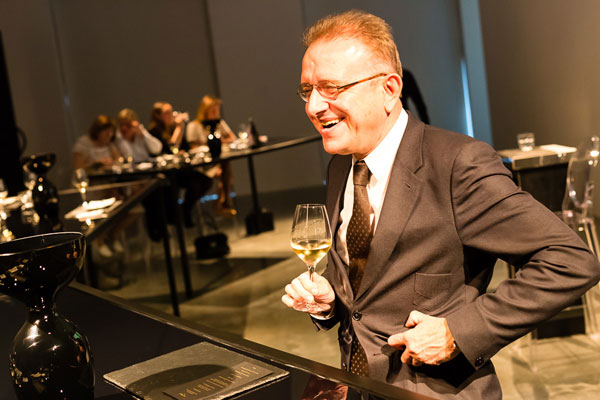 Dom Perignon Chef de Cave Richard Geoffroy hosted a Champagne and food pairing event, presenting the 2004 vintage alongisde a variety of different dishes.

Speaking at the launch he said: "2004 was about having the courage to do nothing". It is "holistic wine, effortless". The launch of 2004 follows on from the hugely successful launch of the Dom Perignon Rose 2002 where bottles were flying off the shelf. 2004 has followed suit with Bordeaux Index reportedly selling a million pounds worth in one morning.

Part of the attraction is that it's very different to the Dom Perignon 2003. A totally different approach was needed to the previous vintage he explained. "In 2003 we were pushing the boundaries – it was an abrupt season the ripening was so far from harmony, and we picked a week earlier than others. We needed the wine to be intense not powerful, we had to think outside the box" Is 2004 more classical? "I don't believe in a classical Dom Perignon.

On the question of whether Dom Perignon is releasing too many vintages "I believe we have to be true to nature". "I have great freedom at LVMH, I am the most privileged winemaker on earth".