Dom Perignon 2004 Champagne and food pairing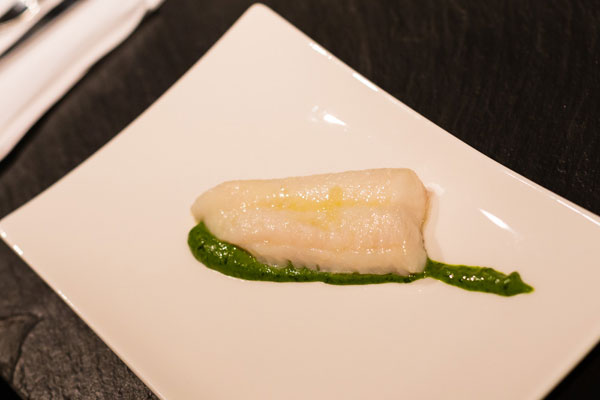 Sole aiguillettes "au vert"
The caress of the sea glides into a welcoming bed of greenery, proudly echoed in the Vintage 2004. When the bracing touch of sorrel comes into play, the wine reacts with sweet notes of anise.

Preserved lemon aspic / Balsamic aspic
This acidic, bitter, salty interlude, barely tempered by the sweetness of the balsamic jelly, might have been a test, a rite of passage, but the wine reassures us and takes the starring role. Instead of rearing back, it starts dancing...