Dom Perignon 2004 Champagne and food pairing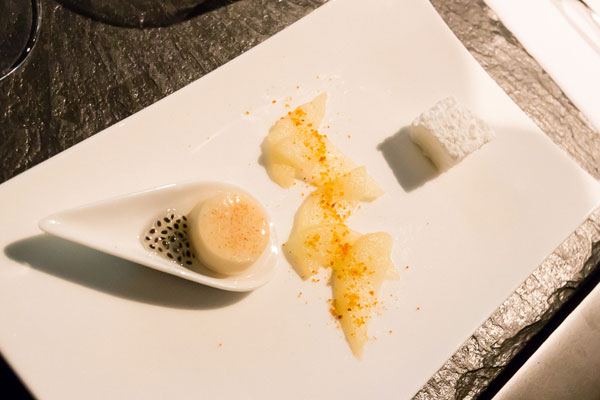 Almond blancmange / Basil seeds
Against a grey-stippled background, the white phase brings out an unexpected, momentary hint of coconut and surprises us by revealing a dramatic side of the wine, just as the surf, carrying foam back toward the sea, discovers the firm mineral substance of the sand. The wine remembers the grey origins of the deep.

Poached pear / Mace
Dom Pérignon Vintage 2004 basks in a sensual pleasure that calls to mind a perfect warm brioche with candied fruits. The penetrating flavor of the spice takes on a hint of anise, discreetly awakening a pleasant memory of the licorice stick.

Marshmallows / Orange blossom / Jasmine
Soft, gentle, warm evanescence now welcomes Dom Pérignon OEnothèque 1970 as it passes on the baton. Back to the future? Or a startling mirror projection showing what Dom Pérignon Vintage 2004 may one day become?