£10 Champagne at Morrisons, for one week only
Specials
Specials
Specials
http://www.decanter.com/specials/530660/10-champagne-at-morrisons-for-one-week-only
[Source: Morrisons press release 26/11/12]

For one week only: Morrisons £10 Champagne offer!
For a festive tipple that won't break the bank, pop down to your local Morrisons and pick up a bottle of the Champagne Hubert Marie, reduced from £28.99 to £10 from today until Sunday 2 December 2012.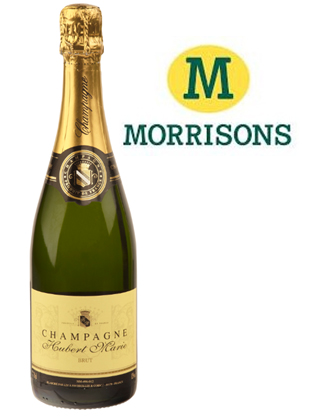 Only available in-store, this festive drop has the scent of pears, apples and citrus fruits with buttery biscuit-like flavours in the mouth. Perfect for matching with smoked salmon, serve as an accompaniment to your party canapés or, at this price, start the day in style with a luxurious Champagne breakfast.
Further offers available online at www.morrisonscellar.com and at your local Morrisons store.

***Have you tried this Champagne? Let us know what you think on Twitter (@Decanter), Facebook (Facebook.com/Decanter), or Google+ (Google.com/+Decanter).