DWWA Global Tastings 2013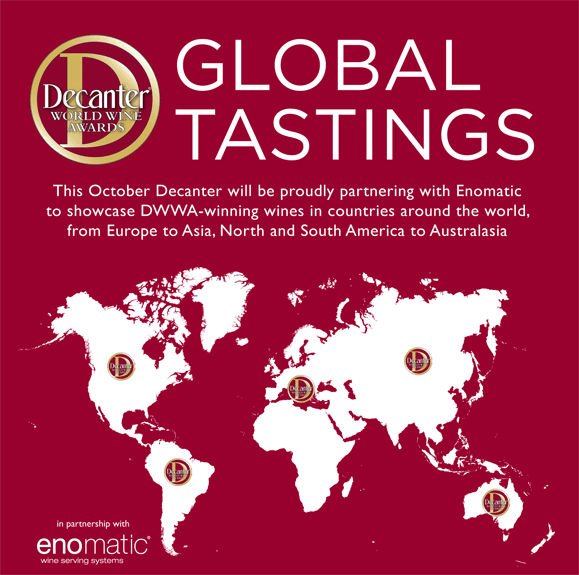 This October Decanter hosted an exceptional series of DWWA-tastings in Europe, North and South America, and Australasia, as part of the phenomenal Global Tastings programme, held in partnership with Enomatic.

The aim of the DWWA is to shine a spotlight on the world's best wines, and by holding this exceptional tasting we are achieveing this on an international scale.

Decanter would like to thank our official partners Enomatic®, whose wine dispensing machines allow customers to enjoy wines by the glass whilst promoting wine culture worldwide.





For more information please visit: www.enomatic.com