2010 Chateau Deyrem Valentin, Margaux, Bordeaux, France
Wine name:
Chateau Deyrem Valentin
Producer:
Chateau Deyrem Valentin
Vintage:
2010
Drink:
2013-2020
Alcohol:
14.5%
Style:
Red, medium-bodied
Grape variety:
Cabernet Sauvignon
Origin:
France, Bordeaux, Margaux
UK price:
£16.00
Overall score:

16.25

/ 20

87

/ 100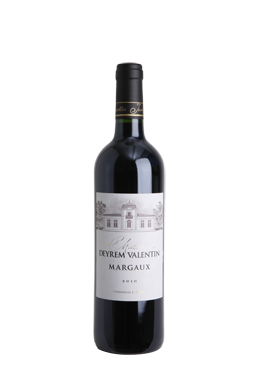 Tasting notes
Stephen Brook
17/10/2012
Sweet, charming, blackcurrant nose. Medium-bodied but fresh and sprightly, has charm and zest thanks to fine acidity. Not a wine of enormous depth, but balanced and very pretty and by no means dilute or light. Good length.
90

/ 100
17

/ 20
Ronan Sayburn MS
17/10/2012
Attractive bramble nose, fruits round soft plummy, firm gravelly tannins and dark fruits on finish, some liquorice and spice.
85

/ 100
15.5

/ 20
Steven Spurrier
17/10/2012
Nicely concentrated red and black fruits on the nose, quite smooth and quite lifted fruit on the palate, still a bit raw but has the elegance and charm of Margaux, good mid term.
86

/ 100
16

/ 20
Stockists & Price