2010 Chateau Grand Tayac, Margaux, Bordeaux, France
Wine name:
Chateau Grand Tayac
Producer:
Chateau Grand Tayac
Vintage:
2010
Drink:
2013-2016
Alcohol:
13.5%
Style:
Red, medium-bodied
Grape variety:
Cabernet Sauvignon
Origin:
France, Bordeaux, Margaux
UK price:
£17.17
Overall score:

15.25

/ 20

84

/ 100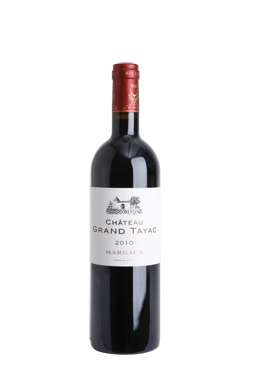 Tasting notes
Stephen Brook
17/10/2012
Delicate cherry and blackcurrant nose. Relatively light and dilute, with sweet fruit but not much concentration. But there's charm and zest and it's an enjoyable wine if not for the long term. Medium length.
86

/ 100
16

/ 20
Ronan Sayburn MS
17/10/2012
Solid nose, dark chocolate and and blackcurrant fruit, simple and not very exciting
83

/ 100
15

/ 20
Steven Spurrier
17/10/2012
Quite striking red fruits on the nose, nice broad fruit on the palate, already sweet with a certain earthiness, already quite forward and doesn't have quite the clarity expected.
83

/ 100
15

/ 20
Stockists & Price