2010 Chateau Haut-Bages Monpelou, Pauillac, Bordeaux, France
Wine name:
Chateau Haut-Bages Monpelou
Producer:
Chateau Haut-Bages Monpelou
Vintage:
2010
Drink:
2013-2018
Alcohol:
13%
Style:
Red, medium-bodied
Grape variety:
Cabernet Sauvignon
Origin:
France, Bordeaux, Pauillac
UK price:
£20.00
Overall score:

15.75

/ 20

85+

/ 100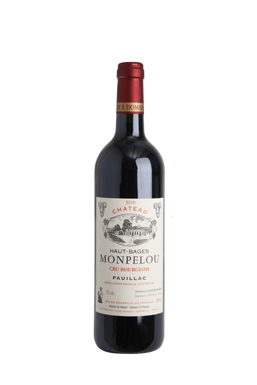 Tasting notes
Stephen Brook
17/10/2012
Slightly stewed, meaty nose, not exactly fresh. Suave, quite concentrated, fair acidity, better than the nose, with some sweetness of fruit - but it lacks some personality and flair, and the tannins are both modest and a touch dry. Medium length.
83

/ 100
15

/ 20
Ronan Sayburn MS
17/10/2012
Simple nose with a rounded soft forward palate for pauillac, creamy cedar wood and dark plum fruit, much better on palate that nose but a little light. Creamy long finish, good to drink now.
86

/ 100
16

/ 20
Steven Spurrier
17/10/2012
Meaty blackcurrant fruit on the nose, good fresh fruit on the palate and oak and tannins blended in, quite a robust wine and quite good for the mid term.
86

/ 100
16

/ 20
Stockists & Price