2010 Chateau Haut Breton Larigaudiere, Margaux, Bordeaux, France
Wine name:
Chateau Haut Breton Larigaudiere
Producer:
Chateau Haut Breton Larigaudiere
Vintage:
2010
Drink:
2013-2018
Alcohol:
12.5%
Style:
Red, medium-bodied
Grape variety:
Cabernet Sauvignon
Origin:
France, Bordeaux, Margaux
Overall score:

15

/ 20

83

/ 100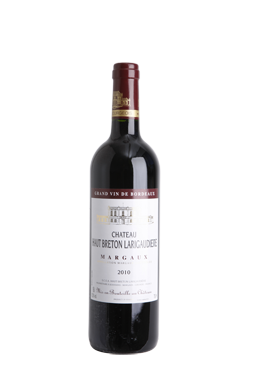 Tasting notes
Stephen Brook
17/10/2012
Cooked nose, stringy, savoury character, perhaps some brett. Medium-bodied, slack, slightly sweet, a strange confection that doesn't even taste particularly Bordelais.
78

/ 100
13.5

/ 20
Ronan Sayburn MS
17/10/2012
Forward open raspberry scented Margaux, light cherry stones and gentle wood vanilla, very forward for vintage. Easy drinking.
85

/ 100
15.5

/ 20
Steven Spurrier
17/10/2012
Good floral summer fruits on the nose, nice summer fruits on the palate, a well-balanced and charming wine, expressive of the Margaux appellation in an easy, approachable and elegant style.
86

/ 100
16

/ 20
Stockists & Price