2010 Chateau La Fleur Peyrabon, Pauillac, Bordeaux, France
Wine name:
Chateau La Fleur Peyrabon
Producer:
Chateau la Fleur Peyrabon
Vintage:
2010
Drink:
2014-2022
Alcohol:
14%
Style:
Red, medium-bodied
Grape variety:
Cabernet Sauvignon
Origin:
France, Bordeaux, Pauillac
UK price:
£21.70
Overall score:

17

/ 20

90

/ 100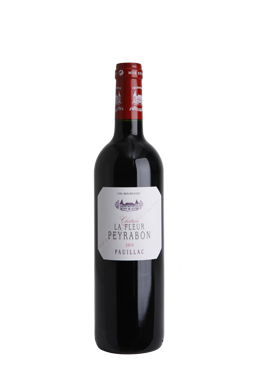 Tasting notes
Stephen Brook
17/10/2012
Hefty black fruits and menthol nose, quite powerful. Rich, full-bodied, concentrated and dense, has power and swagger that compensate for the rather low acidity. Little elegance here, but an impressive mouthful of fruit. Quite good length.
88

/ 100
16.5

/ 20
Ronan Sayburn MS
17/10/2012
Earthy tight nose, palate big round and full, classic wet gravel, cedar wood and damp tobacco with blackcurrant notes, youthful and full. Good.
91

/ 100
17.5

/ 20
Steven Spurrier
17/10/2012
Fragrant blackcurrants on the nose, quite lifted and good richness of fruit on the palate, tannins still there and these will hold it, very good fruit and a good future.
90

/ 100
17

/ 20
Stockists & Price