2010 Chateau La Tour de Mons, Margaux, Bordeaux, France
Wine name:
Chateau La Tour de Mons
Producer:
Chateau La Tour de Mons
Vintage:
2010
Drink:
2013-2020
Alcohol:
14%
Style:
Red, medium-bodied
Grape variety:
Cabernet Sauvignon
Origin:
France, Bordeaux, Margaux
UK price:
£25.00
Overall score:

16.25

/ 20

87

/ 100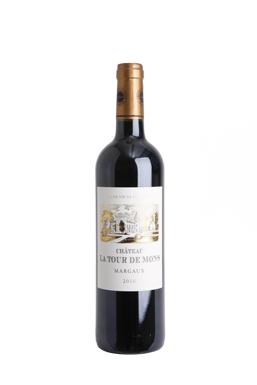 Tasting notes
Stephen Brook
17/10/2012
Fleshy cherry and blackberry nose has some purity of fruit and elegant oak. Fairly rich, suave, juicy, quite concentrated but not at all extracted. Has ample bright fruit, sufficient tannins and acidity to give both structure, and persistence. Well balanced and quite long.
90

/ 100
17

/ 20
Ronan Sayburn MS
17/10/2012
Tight nose but with depth, concentrated palate with floral violet aromas and berry fruit, gravelly palate and solid tannins.
86

/ 100
16

/ 20
Steven Spurrier
17/10/2012
Lively red and black fruits on the nose, good lively fruit and good length on the palate, quite pronounced tannins but they are clear and clean and a good natural acidity, still a bit on the raw side, but will balance out.
86

/ 100
16

/ 20
Stockists & Price