2010 Chateau Mongravey, Margaux, Bordeaux, France
Wine name:
Chateau Mongravey
Producer:
Chateau Mongravey
Vintage:
2010
Drink:
2014-2020
Alcohol:
13%
Style:
Red, medium-bodied
Grape variety:
Cabernet Sauvignon
Origin:
France, Bordeaux, Margaux
UK price:
£22.00
Overall score:

17

/ 20

90

/ 100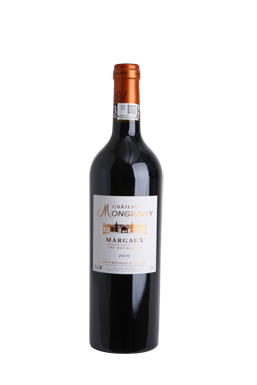 Tasting notes
Stephen Brook
17/10/2012
Toasty nose, blackcurrants and sweet oak, pure and classy. Sleek, silky, concentrated, has delicacy and finesse but doesn't lack intensity; lovely acidity gives length and elegance. An understated style that relies on balance rather than power.
91

/ 100
17.5

/ 20
Ronan Sayburn MS
17/10/2012
Nose deep with a light oak finish, slightly creamy with vanilla and summer berry compote, dense fruit and goodl oak integration, polished.
90

/ 100
17

/ 20
Steven Spurrier
17/10/2012
Quite pronounced red berry fruits, lots of Cabernet influence on the nose, firmness and Cabernet grip on the palate, has elegance and is not over-stated, just a bit young and will turn out to be an elegant Margaux, in the leaner style.
88

/ 100
16.5

/ 20
Stockists & Price