2010 Chateau Paveil de Luze, Margaux, Bordeaux, France
Wine name:
Chateau Paveil de Luze
Producer:
Chateau Paveil de Luze
Vintage:
2010
Drink:
2013-2020
Alcohol:
14%
Style:
Red, medium-bodied
Grape variety:
Cabernet Sauvignon
Origin:
France, Bordeaux, Margaux
UK price:
£25.00
Overall score:

16.5

/ 20

88

/ 100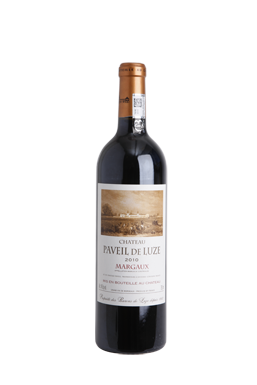 Tasting notes
Stephen Brook
17/10/2012
Restrained black fruits nose. Fairly rich and juicy, ample ripe fruit here, concentrated and has good tannic structure. Fresh and lively. Delicious wine with excellent balance and good length, and a blackcurranty finish.
91

/ 100
17.5

/ 20
Ronan Sayburn MS
17/10/2012
Dense slightly closed nose, weighty pure fruit, very youthful, will blossom into floral and liquorice soon. Tight and earthy at present.
88

/ 100
16.5

/ 20
Steven Spurrier
17/10/2012
Quite floral and fragrant nose, quite robust black berry fruit, spice from oak a bit present, and oak and tannins very present on the finish, good sweet middle fruit, but the high acidity holds it back.
85

/ 100
15.5

/ 20
Stockists & Price