2010 Chateau Pontac-Lynch, Margaux, Bordeaux, France
Wine name:
Chateau Pontac-Lynch
Producer:
Chateau Pontac-Lynch
Vintage:
2010
Drink:
2013-2020
Alcohol:
13.5%
Style:
Red, medium-bodied
Grape variety:
Cabernet Sauvignon
Origin:
France, Bordeaux, Margaux
UK price:
£22.00
Overall score:

16.5

/ 20

88

/ 100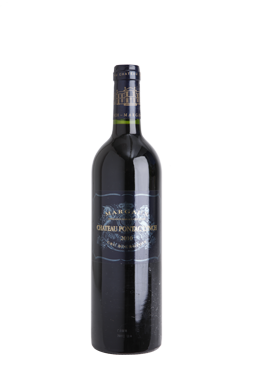 Tasting notes
Stephen Brook
17/10/2012
Dense, oaky nose, a touch stewed. Plump, fleshy, rounded and concentrated, a bit burly for Margaux but has generous fruit and enough acidity to keep it lively. Quite good length.
86

/ 100
16

/ 20
Ronan Sayburn MS
17/10/2012
Sweet ripe pure fruit on the nose and palate, earthy and gravelly, light fruit and fresh acidity, solid tannins and dense bramble fruit.
88

/ 100
16.5

/ 20
Steven Spurrier
17/10/2012
Rich and warm summer fruits nose, very attractive rich fruits on the palate, nice fresh acidity to lift them up and good length, still a bit raw, but has natural vigour and middle fruit to show well.
90

/ 100
17

/ 20
Stockists & Price