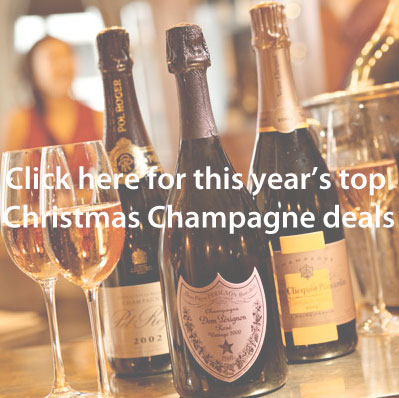 Ten great high street Champagnes perfect for any Christmas party - and any budget THIS WEEK: Christmas party wines NEXT WEEK: to be announced
Marks & Spencer, Orpale Grand Cru 1998
Picking up the baton from Marks & Spencer's stunning Orpale '96 is another great fizz. The lively, youthful fruit has a touch of buttered apples and pastry on the nose. The palate is beautifully balanced, with lovely long finish and strong but pleasant acidity.
£45 Marks & Spencer
Asda, Extra Special Vintage 2000
Possibly the pick of the supermarket own label brands, certainly considering the price, this punches substantially above its weight, showing delicate complexity and grace. There's a savoury mushrooms on toast nose aspect to the nose while in the mouth it's creamy and weighty, with quite rich fruit.
£15.98 Asda
Tesco, Finest Vintage Champagne 2002
Another strong offering from the high street (or should that be retail park?). Melons and citrus fruit dominate the nose which also shows a touch of green apples and white bread. Pure and focussed palate has similar flavours to the nose, with a sort of slow-building nuttiness.
£19.97 Tesco
Waitrose, Special Reserve 2002
Waitrose's own label Champagnes are well known as being probably the best of their type, perpetually outscoring more prestigious names in the Decanter World Wine Awards. Its latest vintage release is a smooth, evolving beauty with touches of lemon grass and honey. Great now and will hit better heights in a few years.
£24.99 Waitrose
Sainsbury's, Taste The Difference 2003
2003 was something of a freak year in Champagne, too, but this is a fine example of what could still be achieved. There's a roasted nut quality to the nose and a palate boasting elegant, unsurprisingly rich fruit. Well balanced and great drinkability.
£23.99 Sainsbury's;
The Co-operative, Les Pionniers Vintage Champagne 1999
Co-op's first own label champagne is a strong effort. The fruit still has enough life in it, showing some deep apricot and lemon nuances. Underpinning these is a broad waxy facet and good length.
£19.99 Co-op
Ayala, Cuvée La Perle, 2000
This is Ayala's prestige cuvée and boasts a broad, enveloping nose with nuances of almonds and citrus peel. There's still plenty of youthful vitality to the palate, which is fine and dry with a fine, prickly mousse, and a crisp, defined finish. A fine, luxurious start to any Christmas Day.
£55 Marks & Spencer
Booths NV
Simple but effective would be a rather harsh, and overly succinct, way to describe this good value sparkler. Almost tailor-made for the festive season, this has plenty of style and complexity for the price, with creamy lemon fruits on both the nose and in the mouth.
£15.99 Booths
Waitrose, Blanc de Blancs NV
Another delightful Champagne from Waitrose, impeccably balanced with lovely Chardonnay flavours, Balanced with ripe green nuances, melting, golden ripe fruit, well matched acidity and smooth tannins.
£15.99 Waitrose
Harrods, Grand Cru 2002
This is a suitably refined Champagne considering the name on the label, with a grapey, brioche nose. It's dry and lively in the mouth with soft, rounded fruit showing nuances of peaches within the gentle but sprightly mousse.
£33.77 Harrods
Written by